The Family Bakery With Over 100 Years of Combined Experience
At Burt's Bakery we pride ourselves on providing freshly baked goods just for you. From traditional and speciality breads to cakes and treats sure to delight, rolls and sandwiches made to order as well as warm savouries wrapped in delicate, buttery puff pastry. We welcome customers to our Bakery Shop in Seaford, East Sussex, whilst also providing an extensive wholesale service throughout East and West Sussex.
Few things are more satisfying than biting into a freshly-baked treat. Burt's wants to give you this wonderful moment with every one of our products, from Fresh Cream-Stuffed Belgian Buns to tasty loaves of Cheese-Mite Bread. On discovering the little shop on Sutton Road, Chris Burt and our family began our adventure, wanting to bring quality, fresh bread to our locals. With the ovens in the back of the shop ready to go, we opened the doors of Burt's Bakery and started serving Seaford with our delicious baked goods.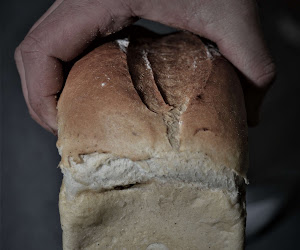 Traditional and Specialty Breads
Bread is our passion. Our bakers have dedicated years to perfecting the process of making a great loaf of bread. We offer a wide selection of hand-crafted breads, from White Split Tin and Farmhouse Loaves to Corn Bread, Ciabatta and Rye, along with our ever-popular Cheese-Mite bread.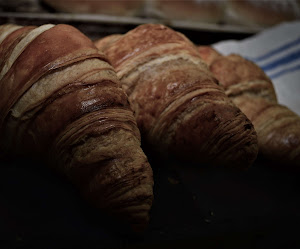 Wrapped in delicate, buttery pastry, our savoury items are perfect. With Sausage Rolls, Cheese Twists, Pork Pies, precisely crimped Pasties and Slices, there is always something new for you to try. We keep our ovens on throughout the day to make sure your pastry is made even better by still being warm.
Treat yourself with our collection of tasty goods. From Chocolate Eclairs, Apple Turnovers and Belgian Buns to Brownies, Millionaires Shortbread, Doughnuts and Fruit Squares. We also sell a wide collection of delicious Cakes, including Chocolate, Carrot and the favourite Lemon Drizzle.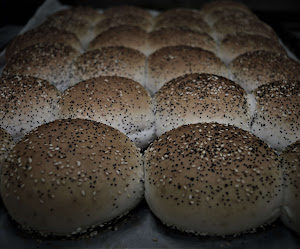 Sandwiches, Rolls and Baguettes
We provide Sandwiches, Rolls and Baguettes made to order using our freshly-baked bread, with a wide range of fillings available. From Salt Beef and Dill to classics like BLT, Brie and Cranberry, or even a Coronation Chicken. For those colder days, we also offer homemade soup in a variety of flavours.
Unique Wholesale Services
Delivering throughout the County of Sussex, Burt's Bakery offers you a tailor-made wholesale service. We're always looking for new businesses to work with and with an extensive product list of both baked goods and sandwiches, we deliver to a variety of businesses, from cafes and restaurants to schools and public houses.
​​​​​​​No order is too large or small for us. Whether you'd like a one-off order for a special event or a regular supply, we have flexible options to suit every customer.
Call us on 01323 492 554 to place your wholesale order. Be sure to specify the date and time, as well as the quantity required.